Are Mosquitoes Bothering You?
Mosquitoes are one of the biggest pest problems for home and business owners. These blood-sucking insects feed on the blood of humans and animals and can be one of the most challenging pests to eliminate. Fortunately, Long Island Pest Control is here to help making being outside safe and enjoyable again.
Mosquito Control From Long Island Pest Control
Monthly Treatment Plan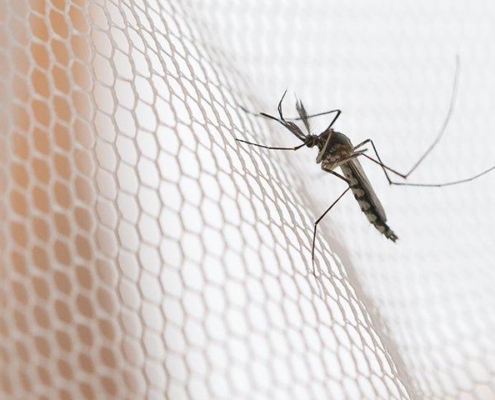 Our most popular service is the Monthly Treatment Plan. One of our technicians will visit your property regularly from April until October to protect your backyard from mosquitoes for the entire season.
For most backyards, our technicians uses a backpack fogging machine to apply our special treatment all over the lawn, trees, and bushes. This treatment targets all mosquitos while they are either hiding or resting in areas that are hard to find.
One-Time Treatment
This is a great choice if you are getting ready to sell your home or you plan on hosting an event. This single treatment is applied before the start of your event to make sure that the mosquitoes on your property are not bothering anyone.
Here are some events you'll want a one-time service for:
Birthday Parties
Barbeques
Graduation Parties
Weddings
We are so confident in our ability to solve your mosquito problems that we offer a mosquito-free guarantee. If the mosquitos come back after our treatment, then we will return to your home and re-treat, at no additional cost to you.
Request Your Free Inspection
Fill out the form below to request your free no-obligation inspection.
Get Started With Long Island Pest Control Today
To get started with Long Island Pest Control, call or text 631-652-6900.