Do You Feel Itchy In Your Bed?
Bed bugs are becoming a big problem lately and it would not be out of the norm to suddenly have bed bugs in your bedroom. If you believe you have bed bugs, then Long Island Pest Control is here to get rid of them.
Our Bed Bug Control Service
Keeping your home free of bed bugs is very important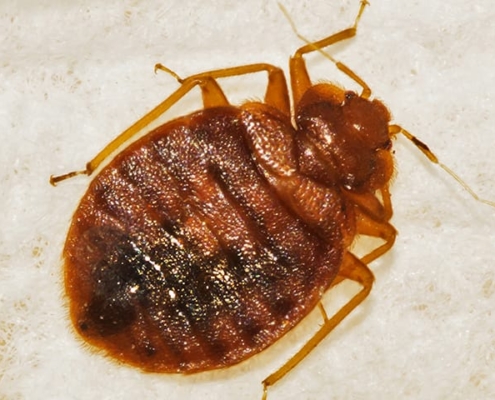 . There are several steps to take in order to accomplish this.
Free Inspection
We must first determine how big the infestation is before we figure out how to treat it. After you call Long Island Pest Control, a technician is sent to your home to perform a free inspection. All of our technicians are trained to know where the bed bugs are hiding and what signs they are leaving behind. After the inspection, we will confirm if it is in fact an infestation. If it is, then we discuss in detail how severe it is and recommend a treatment.
Heat Treatment
A heat treatment is a very safe and effective way to get rid of the bed bugs. Long Island Pest Control will give a heat treatment to only the rooms that have been affected in order to save you some money.
To begin, we prep the room that has been infested, then increase the temperature of the room for a certain period of time. This exterminates the bed bugs that are hiding in locations that are hard to find because the heat goes through the walls. This application will exterminate both the adults and the eggs.
Application Treatment
Once the heat treatment is completed, we do another application for treatment. This application exterminates the stray bed bugs that might have evaded the heat treatment.
We are so confident in our Bed Bug Control Treatments that they come with a one-year guarantee. If bed bugs return within one year of our treatment, then we will come back to re-treat at no cost to you. Don't feel itchy in bed, contact Long Island Pest Control today!
Request Your Free Inspection
Fill out the form below to request your free no-obligation inspection.
Get Started With Long Island Pest Control Today
To get started with Long Island Pest Control, call or text 631-652-6900.